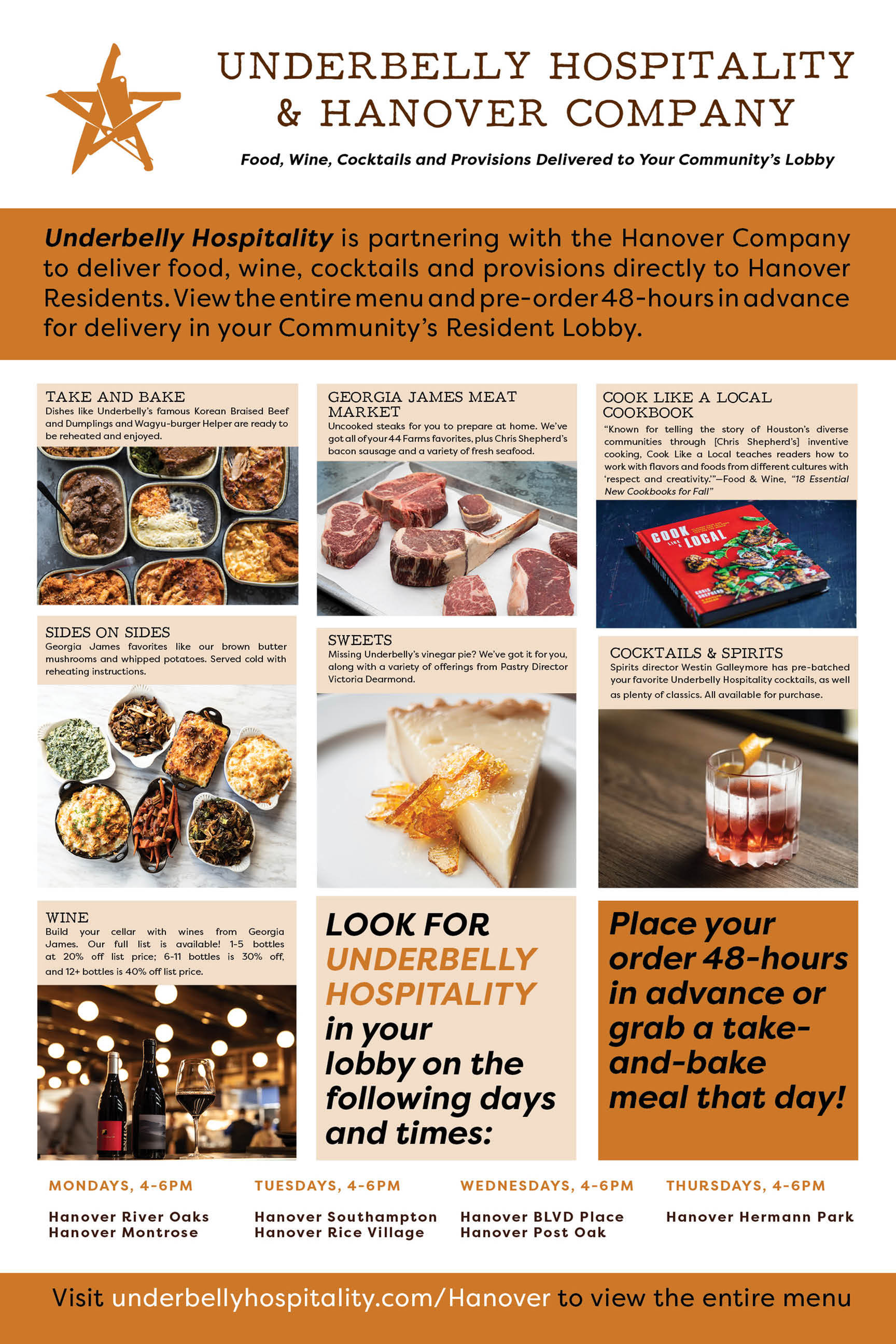 Craving new takeout options? Miss the fine dining experience that comes with eating at a restaurant? We do to, which is why we have partnered with Underbelly Hospitality to deliver food, wine, cocktails and provisions directly to your Community's Resident Lobby.
In 2019 Underbelly Hospitality was formed by talented Owner and Award-winning Executive Chef, Chris Shepherd. It boasts various restaurant concepts in Houston, such as One/Fifth, The Hay Merchant, UB Preserv and Georgia James. In fact, One/Fifth, UB Preserve and Georgia James took the number one spot on Texas Monthly's Best New Restaurants in Texas list.
Underbelly Hospitality is known for its dishes like Korean Braised Beef and Dumplings, Wagyu-Burger Helper, and so much more. We are excited to announce that these renowned dishes will be available through our partnership, as well as, uncooked steaks ready for you to prepare at home, various side, and pastry options, along with your favorite craft cocktails. Are you hungry yet?
All you need to do is place your order 48-hours in advance or grab a take-and-bake meal that day. To view the entire menu and place your order in advance, visit our website. Please be mindful of your Community's delivery schedule and look for Underbelly Hospitality in your lobby on the allotted days and times. How easy is that? Bon Appétit!