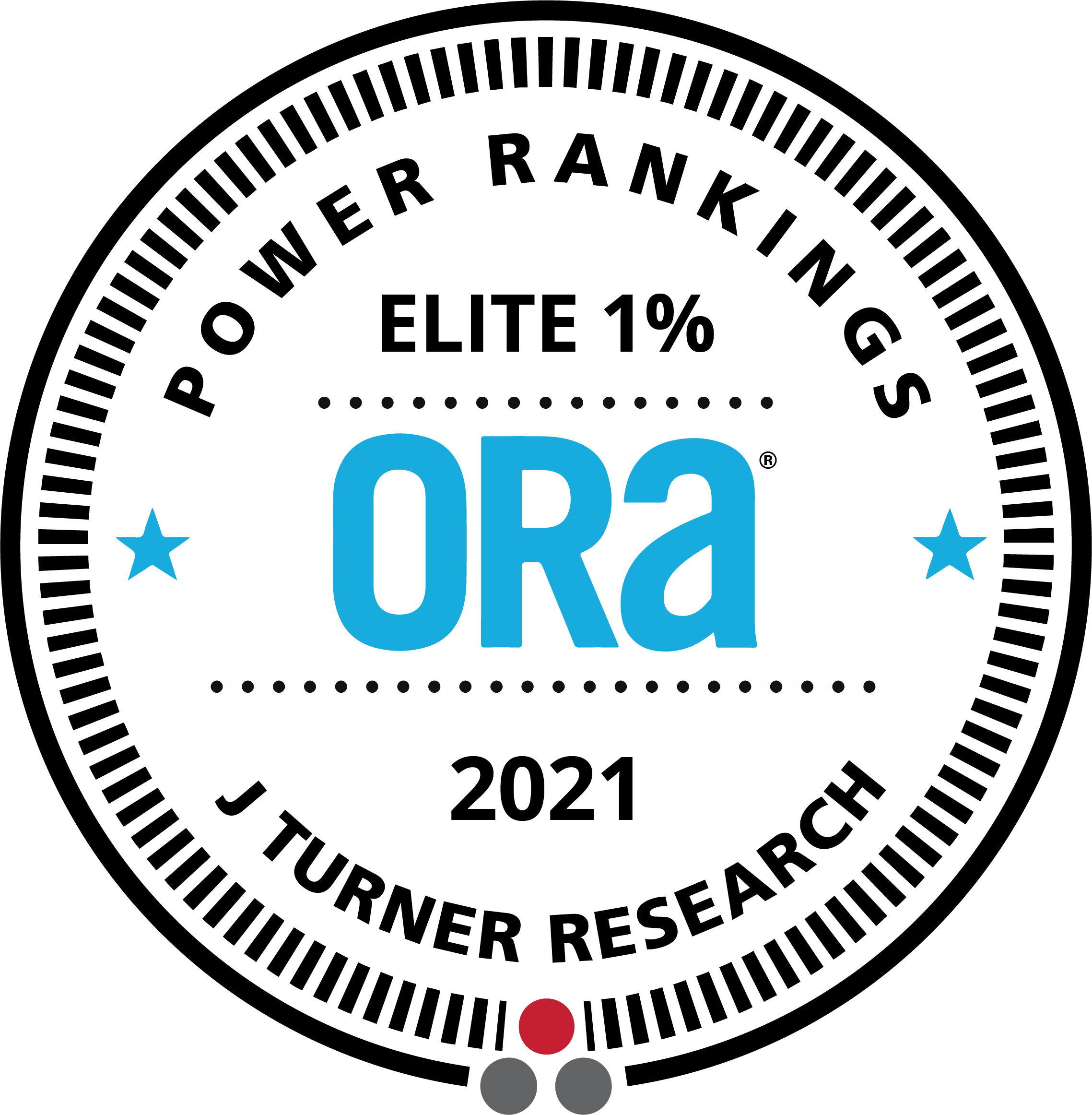 Hanover River Oaks
Among the Top 1% Apartments Nationally for Online Reputation by J Turner Research

HOUSTON, TX – January 2022 – Hanover River Oaks has been recognized among the
Elite 1% properties
in the nation with the best online reputation for 2021 by
J Turner Research
, the leading market research firm exclusively serving the multifamily industry. Of the 128,000 plus properties J Turner monitors, 1,564 properties earned the Elite 1% distinction in the eighth annual
Elite 1% ORA™ Power Ranking
, published by Multifamily Executive (MFE).
Developed by J Turner Research, the ORA
®
Power Ranking is based on monthly online reputation research of over 128,000 properties' lifetime reviews across multiple review sites and Internet Listing Services (ILSs). Based on a statistical model, J Turner assigns an independent Online Reputation Assessment Score (ORA
®
) to each property on a scale of 0-100. The ORA
®
Score determines a property's rank in the Elite 1% ranking. The national average ORA
®
Score as of December 2021 was 62.62. Hanover River Oaks scored a 99.
To be eligible for the 2021 Elite 1% ranking, a property had to register a minimum ORA
®
Score of 94 as of December 2021. For properties with the same ORA
®
score, the property with the higher number of reviews ranked higher.
J Turner Research developed the ORA
®
Score to simplify how online reputation is measured, and it serves as the multifamily industry standard to measure a property's online reputation. Each month, MFE publishes a ranking of properties and management companies based on their ORA
®
scores. A property or a management company does not have to be a J Turner Research client to qualify for this ranking. To learn more about ORA
®
, please visit
https://jturner.us/ora
.
"Throughout 2021, our team has worked incredibly hard to offer high-quality customer service to our residents. When satisfied residents recognize our efforts online, it all counts towards high ORA
®
scores. To be named by J Turner Research as a top ORA
®
apartment in the nation for our stellar online reputation is a great start to the new year. We are grateful to our residents for cheering us online on various review sites."
###
About Hanover River Oaks
Hanover River Oaks - featuring 40 stories of one-, two- and three-bedroom luxury apartment residences - plus an all-exclusive penthouse level, provide a beautiful mix of high-caliber amenities, one-of-a-kind finishes
and a dedicated staff that's committed to Making Life Easy
. Our extraordinary high-rise tower located in the heart of River Oaks, Houston features an elevated resort-style pool, private fitness center and designated pet park.
From the moment you walk through the grand foyer you'll feel the comfort and security that makes our residents happy to call us home.
About J Turner Research
J Turner Research
is the leading full-circle online reputation management firm that empowers clients with data to drive revenue. J Turner pioneered the Online Reputation Assessment™ (ORA
®
) score, which serves as the industry standard for measuring a property's online reputation. The company's unique 360-degree process enables multifamily clients to enhance resident satisfaction, increase closing ratios, and improve online reputation. For more information, please visit
https://www.jturnerresearch.com/
.